How Long Will it Take to Sell My Home?
Ordinarily, it takes 6 to 9 weeks to sell a home. Some will sell in a few days and some may take several months. Buyers make their buying decision based on the comparison of logical and emotional appeal.
MARKET ACTIVITY OVER TIME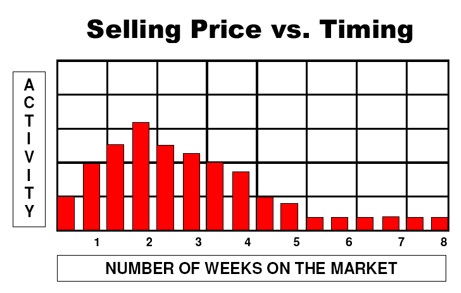 There Are Five Reasons Why A Property Sells…
* Price
* Accessibility
* Terms
* Condition Of Property
* Marketing
You Control First Four Of These!