CONSIDERING A CAREER IN REAL ESTATE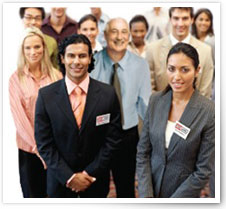 At Royal LePage Kamloops/Westwin we offer fulfilling and dynamic careers for individuals with strong interpersonal skills and good business savvy.
A career in real estate can be a very rewarding profession. You will have the opportunity to
meet people from all walks of life
have flexible hours
be your own boss
make a difference in people's lives by protecting their families and their assets
Fill out the following information and we will get back to you to set up an appointment to learn more.

To further explore real estate as a career, take our Real Estate Career Simulator quiz, which recreates the real-life "world" of a real estate agent's daily life.
Once you are finished with the Royal LePage Real Estate Career Simulator, browse through the various topics listed in the resources below to see how Royal LePage Kamloops is committed to help you excel at your profession and achieve the results you desire.
Relocation & Referrals
With Royal LePage you're never alone.
Royal LePage assists their Sales Representatives in every way possible in becoming successful, including generating the business for them.
As a company, Royal LePage believes that while competition is healthy, cooperation is profitable.
That's why Royal LePage offers you:
The power to access prospective buyers and sellers through our National Relocation Service-Canada's Largest Relocation Company with offices coast-to-coast handling over 80% of the relocation business presently transacted in Canada today.
An international residential referral network further augmented by our strategic exclusive U.S. alliance with Leading RE, North America's largest, single source referral network, providing unmatched relocation services.
Affiliations with brokerage and relocation companies worldwide. A comprehensive residential referral web site database and hard copy directory, listing every Royal LePage office and sales representative across the country. www.leadingre.com
Our Government Relocation Services Headquarters located in Ottawa, provides full-service assistance for transferring employees of federal government departments and agencies through our relocation teams located in 26 locations across Canada, Geilnkirchen, Germany and Colorado Springs, USA, and administers over 10,000 federal government transfers annually.
Purchasing Power
Real Estate is a business of numbers. And the sheer size of Royal LePage Kamloops can put numbers to work for you where it counts the most: your bottom line.
That's why Royal LePage Kamloops provides you with substantial savings and preferred pricing on:
Computer equipment and software
Communications tools, including cellular phones, paging equipment, long distance services and Internet access
The printing of marketing and promotional materials and forms, including: business cards, letterhead, envelopes, calendars and direct marketing tools
Canada Post Admail, and various courier services
A variety of sales and presentation tools
Office supplies
Imprinted promotional items and thank you gifts
Discount advertising rates
Royal LePage Kamloops also gives you access to strategic alliances with a number of companies, including:
Moving companies
Insurance companies
Finance companies
Furniture retailers including appliances
Cable and internet providers
Junk removal
All of which offer you and your customers value offered services.
For a confidential consultation about a career in real estate contact the Royal LePage Kamloops Manager nearest to you.